Aimee Ruth Lambert Poor
Personal Background
My home's in Stockholm, Sweden. In the past I've lived and worked in the UK (Oxford & Bath), in Japan, in Bolivia, in Spain and in the USA. I teach 4th & 5th grades at Engelska Skolan Norr (since 2003) after graduating from an MA course in Educational Leadership and Management at the Institute of International Education, Stockholm University. I've also completed Stockholm University's professional Lärarexamen (B.Ed.; taught in Swedish!) Previously, I studied & worked in real estate in Britain, did art history studies at the University of Tsukuba in Japan, and I've a political science degree from Wheaton College, Norton, MA USA. My secondary school studies were at Andover High School in Massachusetts.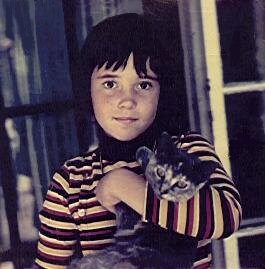 ---
I now live in central Stockholm, Sweden with my husband Bruce (his page here )
Interested in saving energy? Get a Coolview refrigerator!
---
Links to good pastimes:


National Public Radio

Oprah

Prairie Home Companion

Swedish News in English- from Radio Sweden

Recent Swedish News - The Local

Click here for information on Sweden




---


Please send questions or comments:

aimee@reorient.com

Aimee Lambert Poor
Upplandsgatan 53
113 28 Stockholm SWEDEN




Here's our reorient.com page